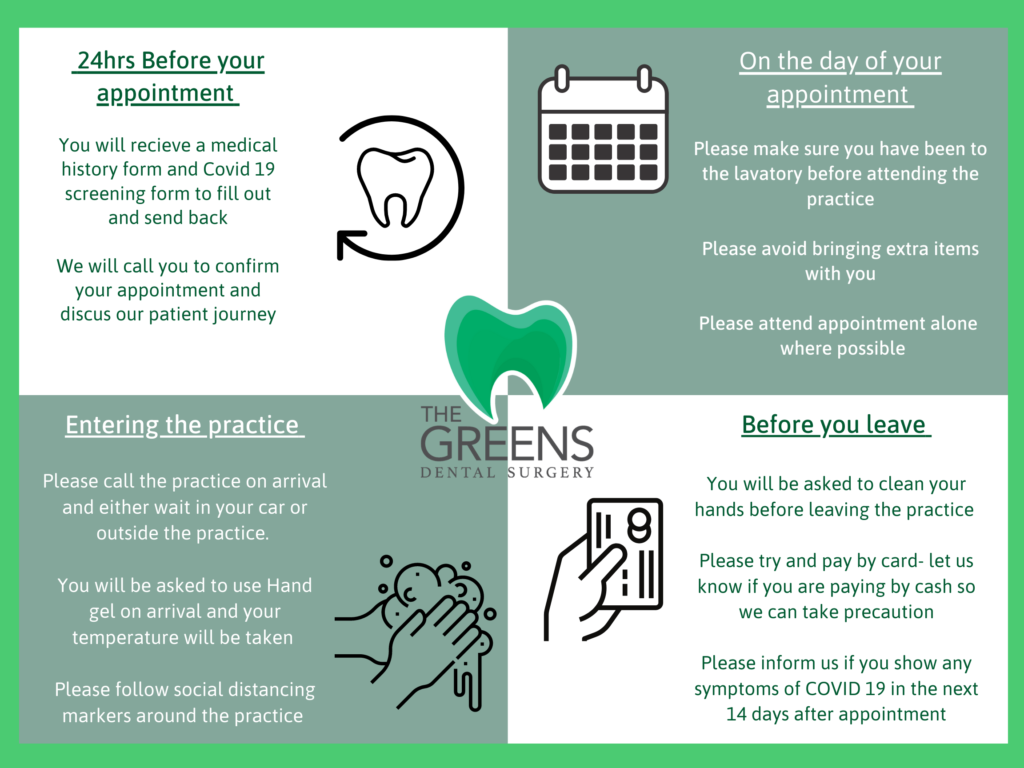 The team at The Greens Dental Surgery hopes everyone is well and managing through what has been a difficult time.
We are all eager to re-open asap and we have many patients contacting us asking for a routine appointment. We will endeavour to get to you all as soon as we can. However, initially we are prioritising those patients who have had or are still in severe pain or have any outstanding urgent treatments.
All patients who have had a dental examination cancelled and are now overdue for an examination will be contacted by our reception team in due course to arrange these appointments.
While we finalise our full re-opening plans, the practice is still open for telephone enquiries about emergency care. If you believe you have a dental problem, please contact us on: 0121 458 1362.
Before visiting us for your next appointment, please review our new patient journey guide. We are following guidance from the British Dental Association. If you have any questions after reading through this information, please do call the practice and our staff will be on hand to answer any questions.
We have been overwhelmed by your support during the lockdown period and ask that you bear with us that little bit longer until we can re-open and welcome you back into the practice safely.
We look forward to seeing you all soon.
The Greens Dental Surgery